The outbreak of the Covid-19 pandemic in 2020 has accelerated changes to how workplaces are designed, feel and operate. Now more than ever, offices are reinventing themselves, becoming increasingly environmentally conscious and playing in a role in employee well-being, creativity, productivity and engagement. So, setting out to dream up these collaborative, comfortable, accessible and digitally connected next-generation workspaces, the architecture firm Assar came up with the Wellwood project for Codic.
Wellwood will be developed in two phases and, by 2025 and 2026, will offer over 17,000m2 of new offices, designed to meet the needs of innovative companies and their employees around productivity, competitiveness, brand image and quality of life at work.
A guided tour of this real estate project, which will play its part in the city's sustainable and social development in three ways :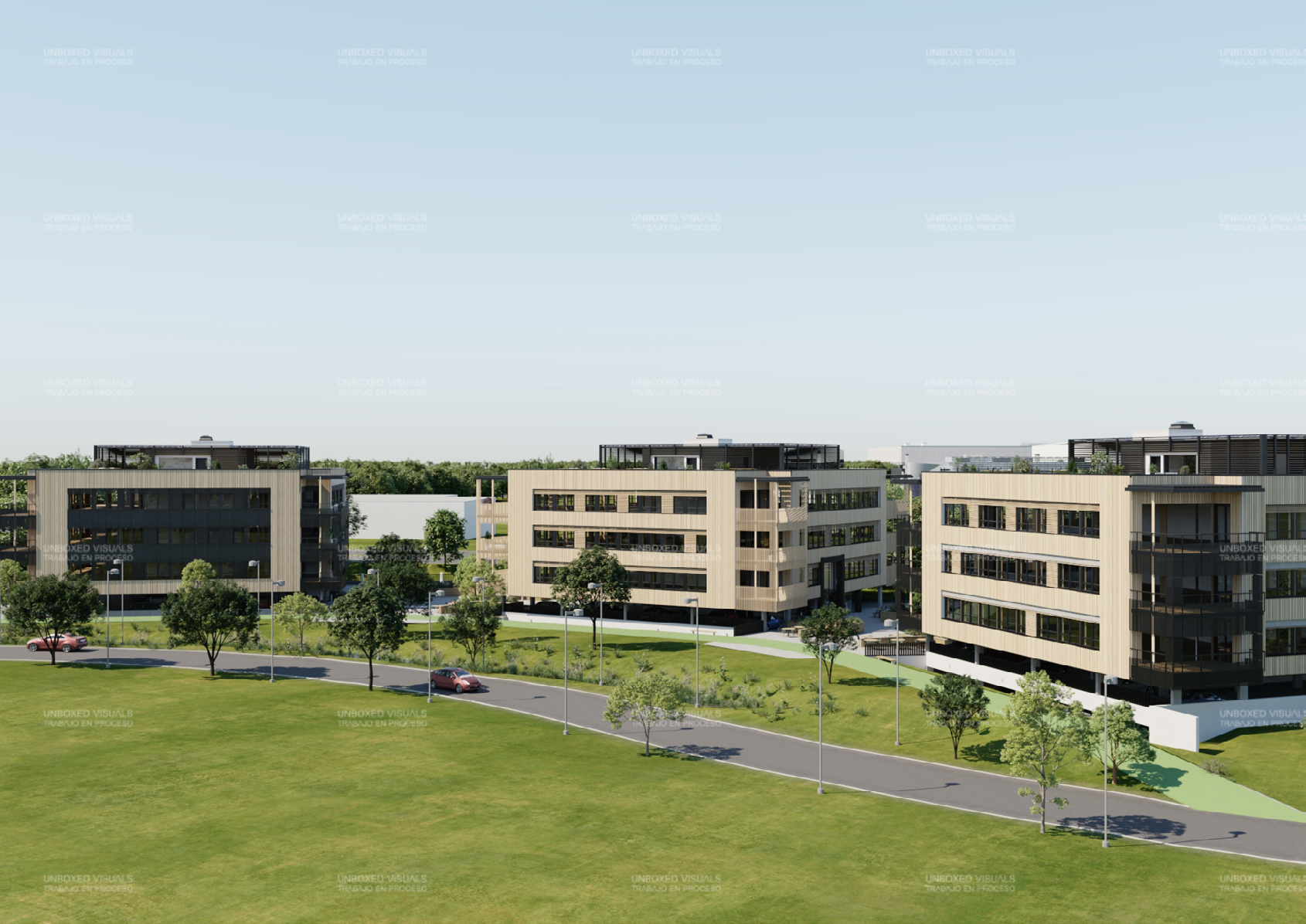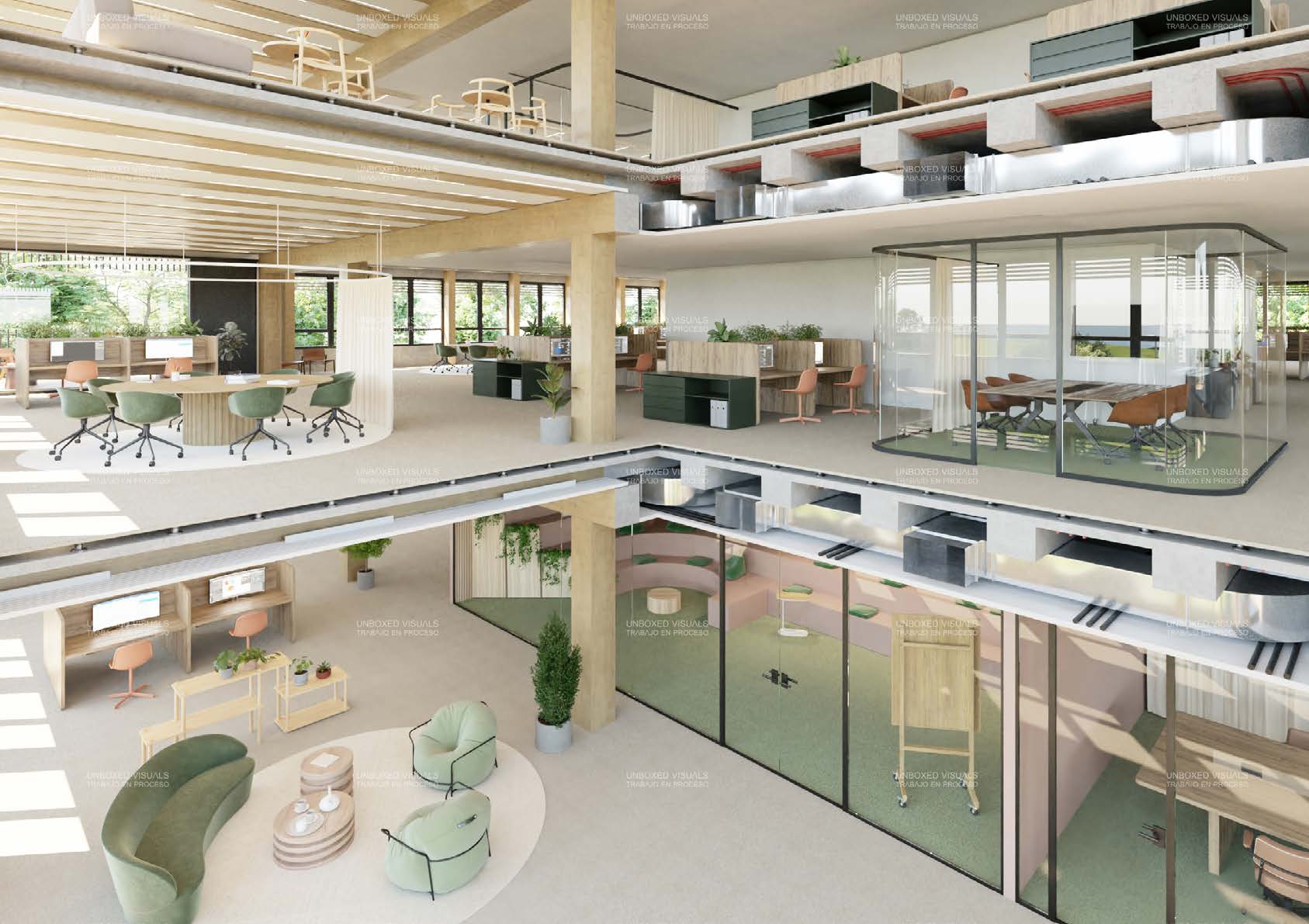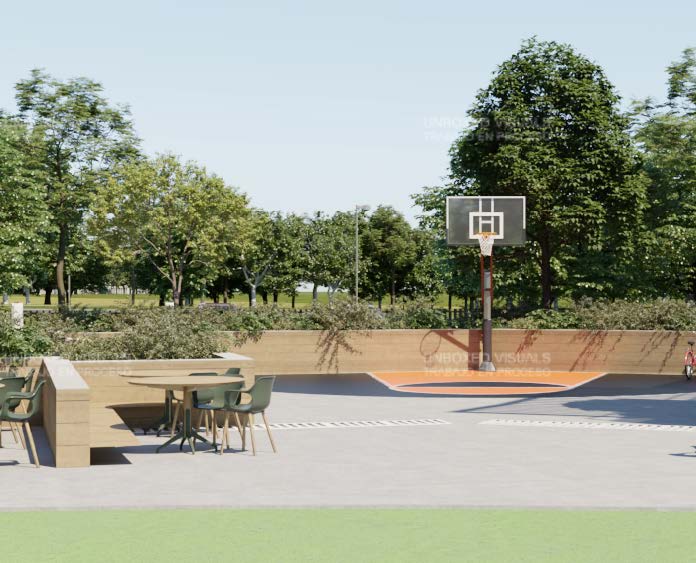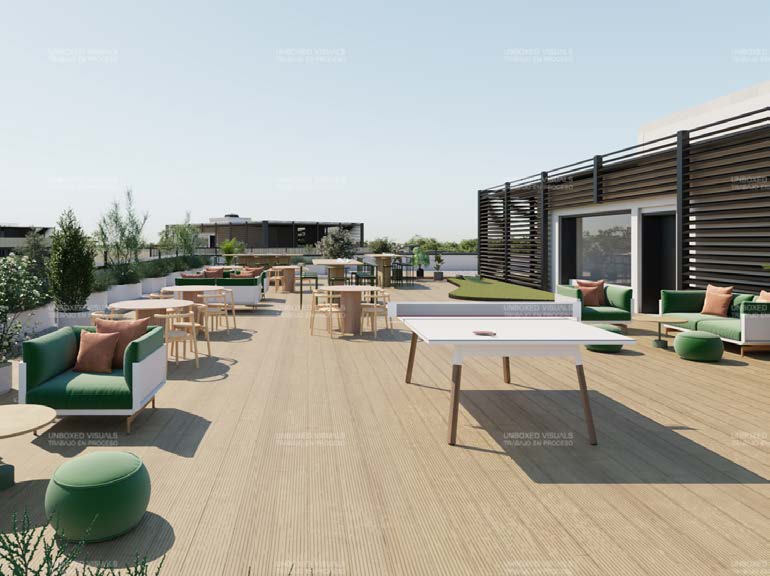 The choice of wood as a construction material, creating a small carbon footprint
As the name suggests, Wellwood is built from a concrete structure, covered in wood. As a result of choosing these materials, the building has the smallest possible carbon footprint, but still creates a comfortable workplace that will guarantee employee well-being.
Environmental requirements inform all aspects of the Wellwood project throughout its life cycle, from the choice of building materials to its energy production (solar panels and heat pumps installed), its water management, the preservation of the site's biodiversity (rain garden) and even its facilities to promote soft mobility (such as walking and cycling).
Wellwood is aiming for the highest standards of certification, including BREEAM Excellent, AirRated Gold (air quality), Well Gold (occupant health and well-being) and WiredScore (digital connectivity).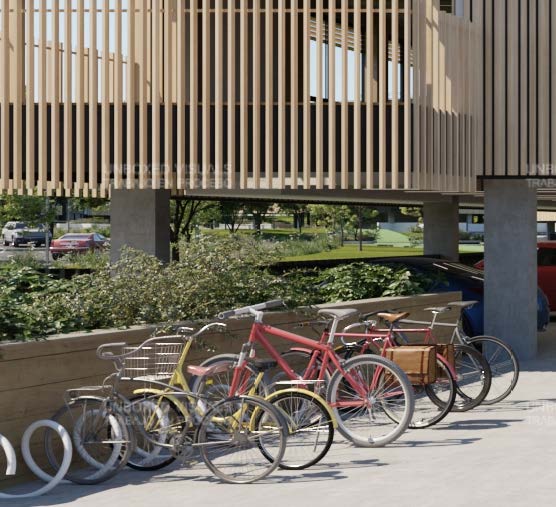 Areas for concentrating, discussing ideas, innovating or unwinding, both inside and outside
With hybrid working firmly established and workplaces being used in new ways, offices are reinventing themselves. As a result, Wellwood offers flexible spaces that can fulfil the needs of any company that uses it: each of the five Wellwood buildings has modern, innovative office spaces with terraces on all floors and a shared rooftop area.
Wellwood is constantly aiming to play a role in employee development and performance and therefore offers a whole range of services to companies that use it, such as outdoor relaxation or sports areas, changing rooms with showers and lockers, smart fridges for healthy lunches, carpool spaces, electric charging stations and bike parking facilities.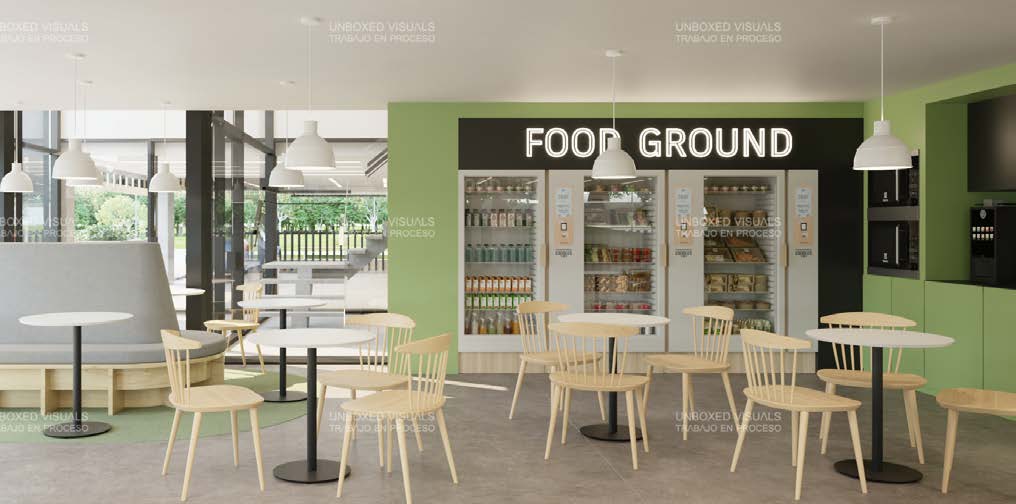 An office space located right in the heart of the Collines de Wavre Business Park with great transport links
Located north of Wavre, the Collines de Wavre Business Park has already attracted many international companies looking for a strategic location close to Brussels.
There are restaurants, shops, hotels and leisure facilities (including the Château de La Bawette Golf Club) very close to the Wellwood office campus. The business park also enjoys extensive transport links, with a number of bus routes and Wavre station serving the site.
With Wellwood situated right off the E411 motorway, users will be able to get to the Belgian capital in around thirty minutes by car or Brussels Airport in around twenty minutes. Leuven and Namur are also around thirty minutes' drive from the Collines de Wavre Business Park.
Wavre is also a vibrant city and a very pleasant place to live, located right in the heart of Walloon Brabant, a region renowned for its many green spaces, lending it the nickname "the Garden of Brussels".

Are you looking for innovative and modern offices to rent in the Brussels region? Don't hesitate to get in touch with the BNP PRE Belgium teams for detailed information about the new Wellwood office project in Wavre.