An estimated 22%* of Belgian workers were regularly working remotely in 2019. However, the unexpected outbreak of the COVID-19 pandemic in spring 2020 led most companies to urgently rethink how they operated in order to ensure that they could keep their businesses running. As a result, many millions of employees in Europe and across the world took part in a massive remote-working experiment, which pointed to a long-term break with how companies are run.
More than two years after home offices were suddenly set up on this huge scale, what long-lasting changes should we expect in the years to come? Do offices still have a future? And if they do have a future, which new types of offices appeal to employees?
In order to get an understanding of what workers are now expecting, BNP Paribas Real Estate teamed up with the IFOP to interview 3,500 employees from the services sector working in seven European countries (Belgium, France, Germany, Italy, the Netherlands, Spain and the United Kingdom) in order to identify and compare what they are hoping to see.
* According to a study conducted by the Vias Institute and FPS Mobility
BNPPRE / IFOP - Survey

-
BNP Paribas Real Estate Belgium SA/NV, a public limited company, 235 Avenue Louise/Louizalaan, 1050 Brussels uses cookies and other methods to process information about you (such as identification data, including your contact details) for the purposes of processing the requests that you send to us via the website and, in some cases, for marketing purposes. For further information about how BNP Paribas Real Estate Belgium SA/NV processes your personal data in this context and about your rights (including your rights of access, correction, objection to processing for marketing purposes and your right to give instructions on how your personal data will be used after your death as well as, in certain circumstances, a right to erasure, to restrict processing, to data portability and a right to object to other forms of processing) and BNP Paribas Real Estate Belgium SA/NV's obligations in this area, please take a look at our Data Protection Notice available at https://data-privacy.realestate.bnpparibas/
The role of offices in driving social interaction within companies
The results of the BNP Paribas Real Estate study show how offices are reasserting themselves as a vital setting for social interaction among employees and for instilling a sense of belonging among them. This is particularly the case for 56% of employees in Belgium, who view offices as lively social spaces. More specifically, public-sector employees in particular value the convivial side of offices (60% of employees interviewed), in contrast to France, where this aspect is most appreciated among private-sector employees (54%). Fairly large numbers of Belgian workers aged 30-49 view offices as a social space (60%), while in France or Germany, the idea of having more social interaction while at the office is popular with the under 30s.
Therefore, even though offices are transforming as we move towards more hybrid workplaces, they still play an essential role as a place where Belgian workers can come together. Furthermore, they are asserting themselves more and more throughout Europe as melting pots for communities, collaborative workspaces and places for creativity and ambition.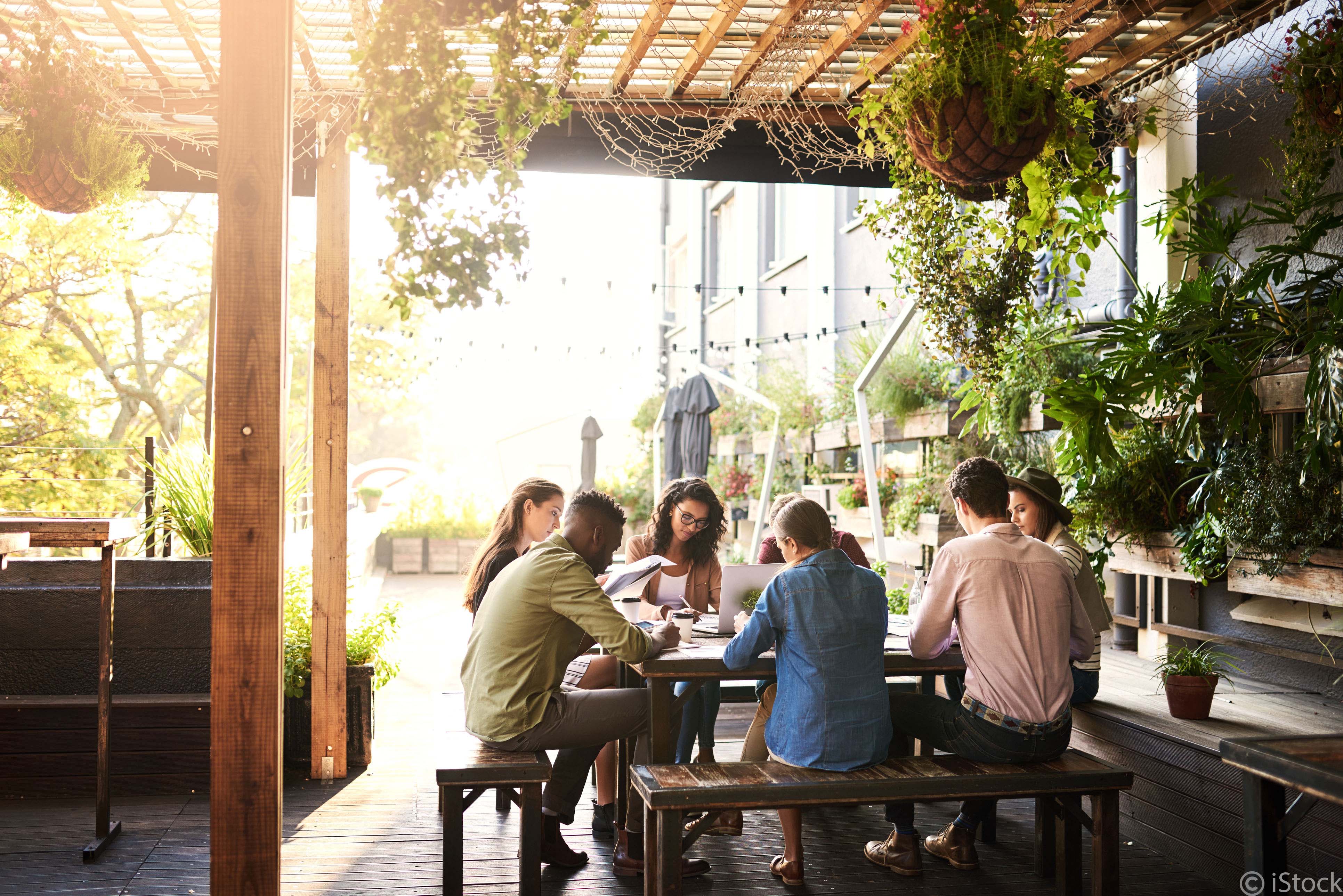 What criteria must be considered in order to make offices more desirable?
As they are now spaces for boosting employee performance and making employment packages more appealing, head offices are no longer used in the same way as they were before the pandemic began.  From now on, employees must want to go to the office in order to experience a sense of team spirit, make use of services which they do not have elsewhere or even enjoy a better adapted or more inspiring environment than their home offices. According to the BNP PRE survey, the key factor for employees in Belgium is still accessibility by public transport (mentioned by 48% of employees interviewed). This is followed by individual workspaces (for 43% of employees), group workspaces and greater connectivity (for 42% of employees interviewed).
We are also seeing a strong appetite for flex offices among employees in the Netherlands (45%) and Belgium (34%), in contrast to France and Spain, where this type of set-up was ultimately not hugely popular among employees interviewed (20%).
The range of services on offer to office-building users (such as a company concierge service, nursery, cafeteria, sports hall and social areas) are in high demand among most service-sector employees. In Belgium, 47% of employees view employee services as an essential aspect of offices of the future. This is similar to the scores for France or Germany, where 50% of the employees interviewed stated that they required office services, compared to only 34% of employees from the Netherlands.
The hybridisation of work is affecting homes and is creating new set-ups
Some remote workers' homes in Europe were not really suited to the lockdown world, with kitchens operating as both offices and classrooms, badly soundproofed rooms, unstable Wi-Fi connections, not enough natural light and other issues.
According to the BNP Paribas Real Estate survey, 49% of Belgian employees still believe that the best arrangement for working from home is a room specifically set up for this purpose. This option is the preferred choice of 59% of German employees and 58% of Dutch employees. This is therefore the most important criterion at a pan-European level, chosen by an average of 51% of respondents.
At the same time, the idea of a flexible space (with furniture that can be arranged into a flexible set-up, based on users' needs) is now seemingly a popular option among 29% of the Belgian employees interviewed for the survey.
The option of working in a coworking space appeals to 22% of Belgian employees, who are mostly young workers under 30. There is a similar picture in the United Kingdom and the Netherlands.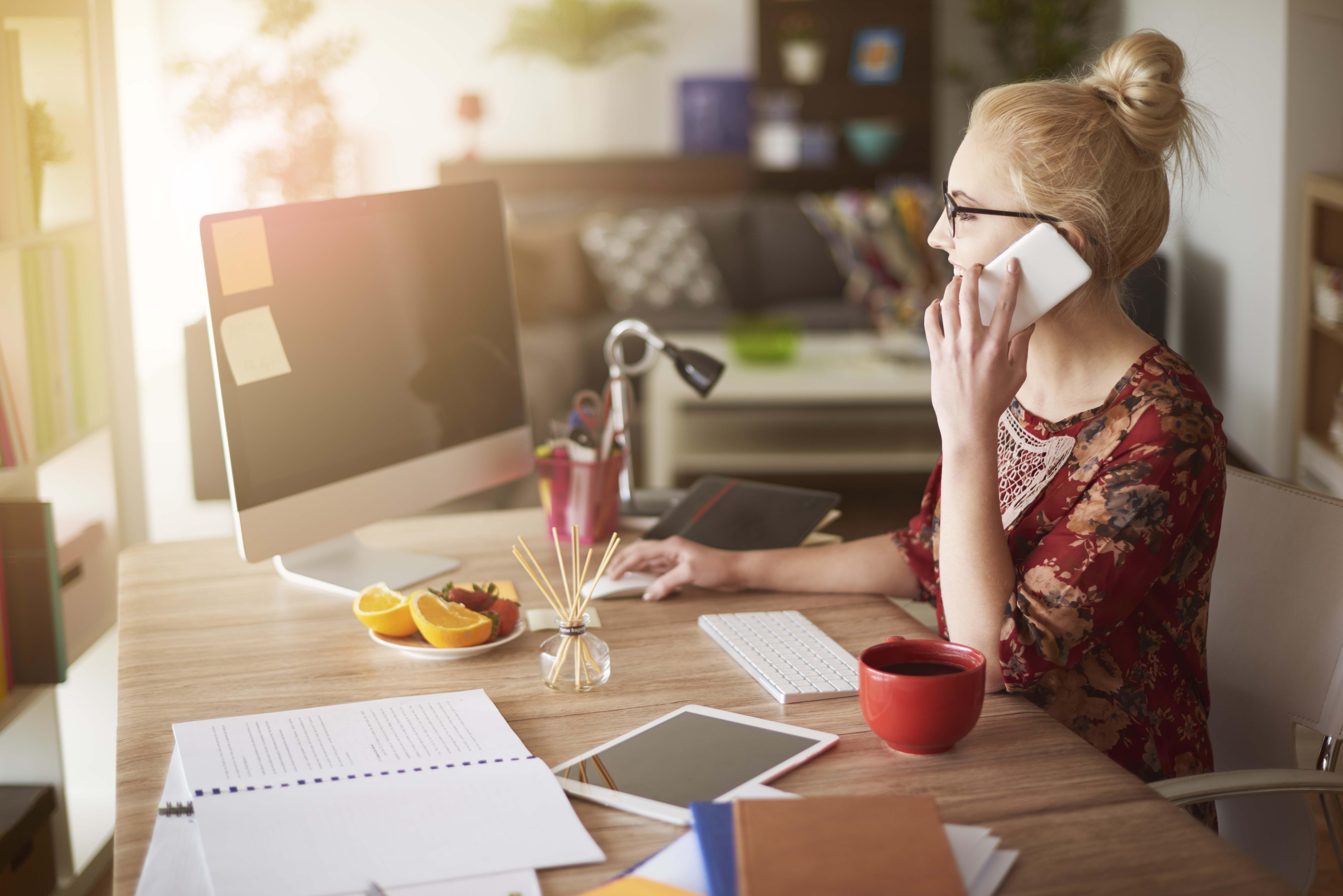 Therefore, based on this study, the health crisis that we have just been through has not wiped out offices as some had predicted. Both in Belgium and throughout Europe, we are embarking on a new era where we are reinventing how we occupy spaces, whether it's offices, homes or third places.