Offices represent a company's second largest outlay after wages. So, when a company comes to the end of its lease agreement or is planning to invest in new projects, it quite understandably reviews its real estate strategy. This is not just about trying to optimise costs, however, because offices now sit at the heart of a company's overall strategy more than ever, as vehicles for economic and social transformation. 
So here are the key aspects you need to consider to guide your thinking when renegotiating
your rental agreement or searching for new rental offices in Belgium. 
The core aspects covering the rights and obligations in office rental agreements in Belgium:
Type of activities

An office lease covers the rental of a space intended for activities that are neither commercial, artisanal nor industrial.

Term

The agreement is usually signed for a minimum of nine years, with the option of extending or terminating it at the end of each three-yearly term, which is why we refer to a "3-6-9 lease".

Rent

In Belgium, this is indexed to the health index,

which reflects changes in the cost of living.

It is generally paid quarterly in advance. Charges are paid at the same time as the rent on the basis of a provisional amount, with an adjustment based on the actual cost.
... And there are many others. Download the full guide to find out more. 
Useful information
If you want to renegotiate your office rental agreement, check whether it has a termination or three-year expiry clause in the coming months. If this is the case, you have an immediate opportunity to adjust your rental agreement.
Tailoring your offices to your new business needs:
What criteria should you assess?
New ways of working (such as flex-office, remote working and nomadism) are changing companies' real-estate needs and strategies. The report contains every issue you need to prioritise when looking for rental offices in Belgium for your business projects.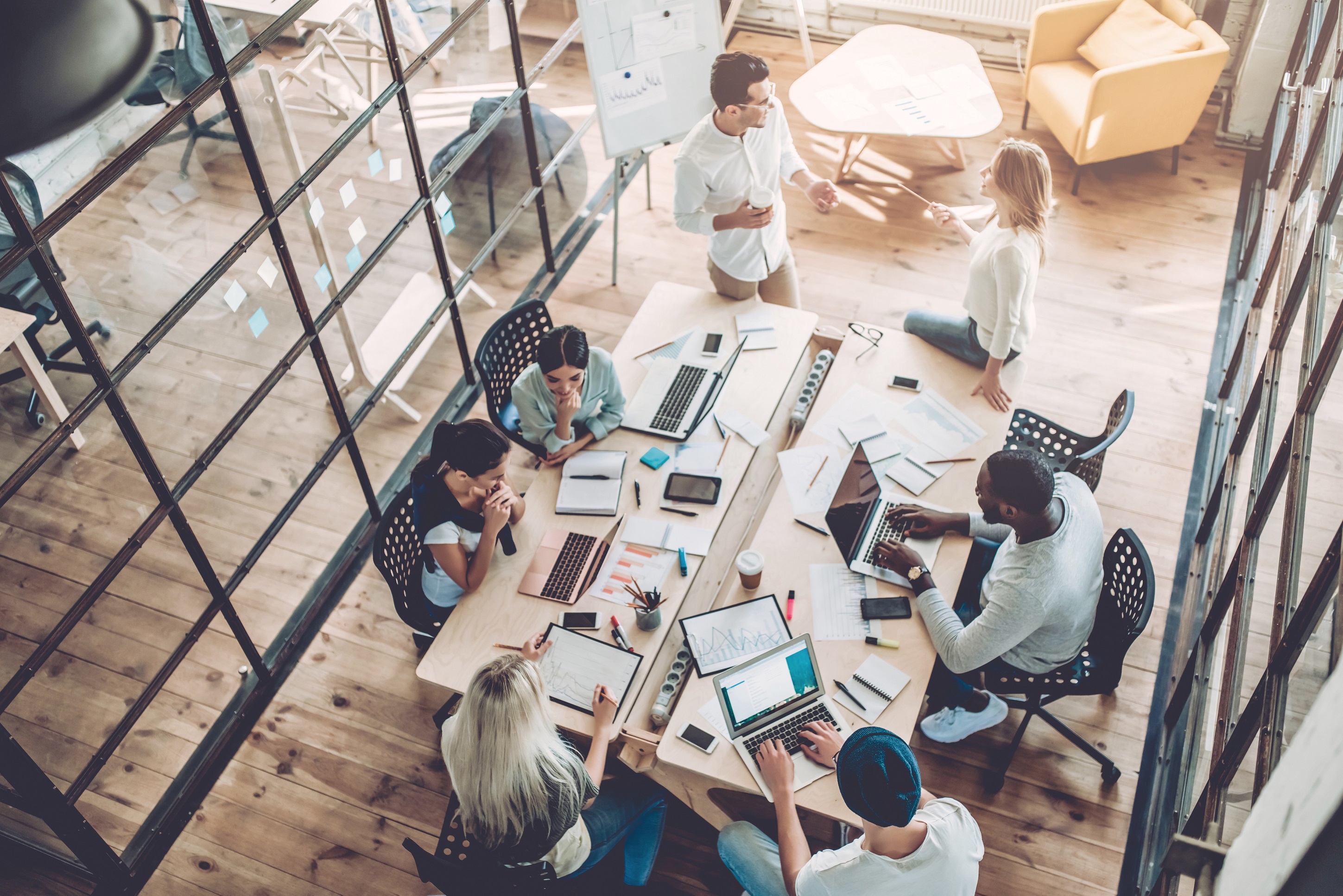 Buying or renting offices:
How to decide?
If you are coming to the end of your lease, you are probably grappling with the question of whether to buy offices or continue to rent them. So, how do you make the right decision? And which other options should you consider in order to optimise your real estate strategy? Have you ever thought about sub-letting or co-working? Read more about this subject in our Real Estate Guide #1.
Real Estate Guide #1: Renegotiating your office lease

-
BNP Paribas Real Estate Belgium SA/NV, a public limited company, 235 Avenue Louise/Louizalaan, 1050 Brussels uses cookies and other methods to process information about you (such as identification data, including your contact details) for the purposes of processing the requests that you send to us via the website and, in some cases, for marketing purposes. For further information about how BNP Paribas Real Estate Belgium SA/NV processes your personal data in this context and about your rights (including your rights of access, correction, objection to processing for marketing purposes and your right to give instructions on how your personal data will be used after your death as well as, in certain circumstances, a right to erasure, to restrict processing, to data portability and a right to object to other forms of processing) and BNP Paribas Real Estate Belgium SA/NV's obligations in this area, please take a look at our Data Protection Notice available at https://data-privacy.realestate.bnpparibas/
Are you thinking of renegotiating your lease? Are you looking to rent offices in Brussels? Would you like some assistance with your new real estate strategy? Whatever your non-residential real estate projects, feel free to contact the BNP Paribas Real Estate Belgium teams.