In a world that is in a state of constant movement, where cutting-edge technology brings new ways of interacting and experiencing, we know that the physical need for buildings to live and work in will remain invariable.
However, rather than staying static and unchanging, buildings are more and more becoming a reflection of what humans crave in their daily lives and a response to many new economic, environmental and social movements. Office buildings have throughout the years gone through many transformations. From the large private offices of senior members of staff in the 1950s though to the private, enclosed workstations common in the 1990s and then to the recent opening up of the office, encouraging collaborative work, each decade we are able to track a notable shift in how we interact with our places of work. Headquarters have dematerialised over time, now being split between the office, the home and third places. 
What has remained static through the decades however is that with the average worker spending 13 years at work over the course of their lifetime, the office building plays a central role in our lives. It proves to be our anchor even as we move, change jobs and adapt to life developments such as having children. As such, Property Managers, landlords and tenants must carefully consider what occupiers are looking for in their particular office building. This means installing the technology and services which make for a productive and content workforce, thereby prioritising a Human Estate led property management strategy.
What do occupiers want from their buildings?
Various social impacts over the last decade have undoubtedly affected the way people envisage their office. As the human race undergoes different experiences, so too does the office building. Changes to our relationship with the environment, economic crises such as the Great Recession of 2007-2009 and new ways of interacting with the world that have been propelled by different generations, have all diversified many aspects of our daily lives, including that of the office building.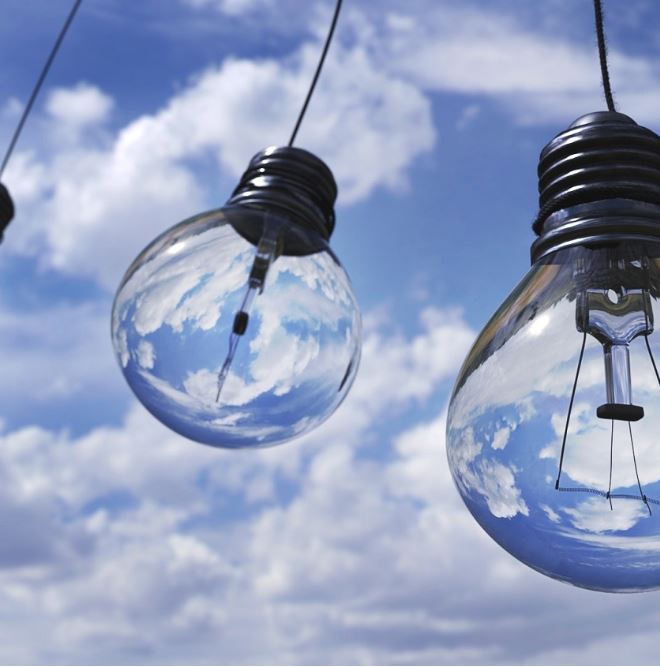 One notable concern of late is the greater focus on the environment and individual and collective contributions to climate change. As such, now more than ever we are seeing a bottom up approach to cutting greenhouse gases, as individuals put pressure on organisations to push forward environmentally led business strategies. This is in turn resulting in a greater abundance of technology being integrated into our buildings, conceived to lower buildings' emissions and use energy in a more resourceful manner. As Marion Peyinghaus, Managing Director at the Competence Center Process Management Real Estate explains, "I see the whole PropTech movement as a clear continuation of the sustainability concept and an opportunity to change human actions." Therefore, the construction of new buildings is being done so with these objectives in mind. Now the ability to include captors inside buildings which monitor movement, temperature, light and C02 levels means that buildings are able to make automatic adjustments to heating and electricity, whilst tuning in to the needs of those inside. This is the case for the solutions created by Envio which promote comfort and lower energy levels in commercial buildings through their IoT controllers.
What will our offices of the future look like?
Many outside factors have affected what goes on inside the office building. Indeed, the Covid-19 outbreak has not been the only time workers have had to adapt because of an external situation. In France in late 2019, transport strikes took place lasting nearly two months, requiring people across the country to transform how they worked. Many worked from home, came into the office early or stayed late and many switched the type of transport they used to get to the office.
As a result of such events, it has become crucial that we are able to work with greater flexibility, whilst maintaining our connection with the office and subsequently its services and people. Various different issues have accelerated the need to be able to work from a variety of locations and to do so at times that adapt to an individual's own time constraints, so the services within a building are used at different times of the day. This means that how we interact, and of course manage buildings, will be different.
Property Managers must therefore promote the use of tools that create human connection, even when this connection is not physical. No longer will employers measure the time spent in the office as a way of defining productivity and data collected from new technology solutions will redefine traditional metrics.
Will our future buildings be able to respond to the unexpected?
Buildings of the future will most likely be attuned to those inside but also those connected remotely, able to provide Property Managers with data that could forge the way for a more bespoke workplace environment, benefiting not just the collective use of a building but the individual. With the human population growing and with more people moving to cities, the need for shared buildings continues to be in great demand. How then do buildings safeguard the well-being of those inside?
The coronavirus pandemic certainly pushed the idea of health within our office buildings into the limelight. Indeed, using technology and data to understand where ventilation and air cleaning improvements could be made allows landlords, tenants and Property Managers to shield against possible future health crises. With this in mind, the World Health Organization has contributed to guidance on ventilation and air-conditioning systems in the context of Covid-19.
The health crisis means it is almost certain that new technology will become more prevalent inside the office building. Perhaps doors will be automated, voice control will become the norm and meeting rooms will be self-cleaned after use.
The future office will be central but part of a larger ecosystem
Whilst the building is by and large a central anchor in our lives, it is nonetheless crucial that it is set-up in order to be accessed remotely. When external factors such as transport strikes or pandemics prevent people from getting to the office, it is pivotal that there is such infrastructure to allow business to continue. Virtually logging in to meetings, having systems that detect the drop in numbers within a building and therefore switching off heating and lighting, and allowing separate working space or increased car parking for those who do get in to the building, is of the utmost importance. It is in this way that a building still continues to play its role of bringing people together with a central goal. All of this is carried out as a direct result of human behaviour and desires.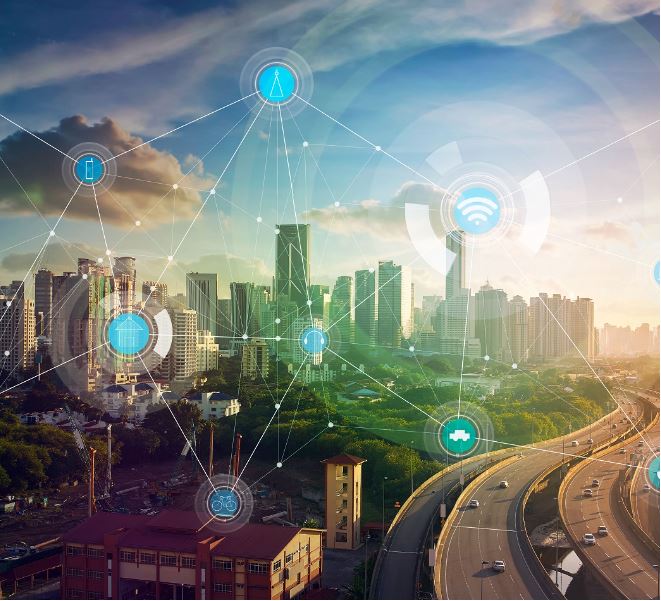 Our office buildings of the future will in this way be revolutionised from the buildings we know today. Technology will play a far greater role and data will alter how Property Managers make improvements and adjustments to space and services. PropTech is key to this new dynamic, giving Property Managers the tools needed to create greater sociability, understanding of different attitudes and genuine human connection, whether that is physically or remotely.
As we embark on a new decade, it is perhaps the time for a re-vamping of the office building in line with the social, environmental and political events we have witnessed and lived through in the past decade. It is through these experiences that we call into question our offices and reconsider what we deem to be important. These factors are certainly likely to push buildings to be both more human and more serving of the human, no matter what is going on outside of the building.
Expert's voice
« Headquarters will be more important than ever in the futur
"The notion of the individual workspace was already on the out, with a preference for use rather than ownership. On a day-to-day basis we spend a lot of time in meetings or at appointments, the occupation rate of a whole building is..."