A combination of the words property and technology, PropTech groups together start-ups and companies that use new technologies to improve or reinvent real estate.
Changes that mark the beginning of a new era of real estate consumption. Indeed, with PropTech, the entire real estate value chain is transformed, whether it is looking for a good (rent, buy) or providing new services at the heart of a house or office.
Through interviews and cross-perspectives, we offer you a fresh look on a topic that is at the centre of our concerns.
​
PropTech, a true ally of real estate?

Without Proptech, can a company survive?

How does Europe compare with the rest of the world? Is it early or late?

Major real estate players care about PropTech: are we going towards an incubation model?
TrendBook Proptech : what now?
GET THE STUDY
Each TrendBook looks at the actual changes affecting the real estate market in one way or another. International experts in the sector are given the chance to talk through analyses, testimonials, case studies and key figures.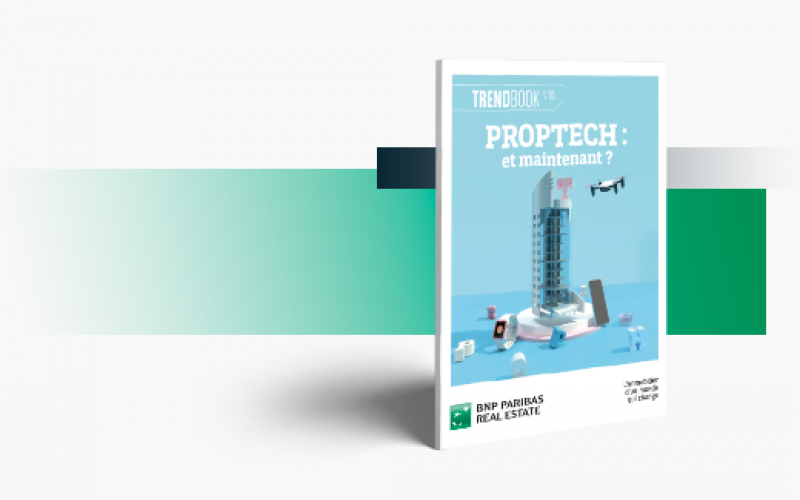 Click here to receive the study

-
BNP Paribas Real Estate Belgium SA/NV, a public limited company, 235 Avenue Louise/Louizalaan, 1050 Brussels uses cookies and other methods to process information about you (such as identification data, including your contact details) for the purposes of processing the requests that you send to us via the website and, in some cases, for marketing purposes. For further information about how BNP Paribas Real Estate Belgium SA/NV processes your personal data in this context and about your rights (including your rights of access, correction, objection to processing for marketing purposes and your right to give instructions on how your personal data will be used after your death as well as, in certain circumstances, a right to erasure, to restrict processing, to data portability and a right to object to other forms of processing) and BNP Paribas Real Estate Belgium SA/NV's obligations in this area, please take a look at our Data Protection Notice available at https://data-privacy.realestate.bnpparibas/