When stores closed following the lockdown imposed on 17 March 2020, e-commerce naturally established itself as a viable solution for people to purchase day-to-day items. Social distancing and other government measures designed to fight the spread of coronavirus meant this sector experienced incomparable growth throughout this unprecedented period: drive-through usage was up 61% and sales via home deliveries almost doubled, with an increase of close to 90%. Furthermore, click + collect sales grew on average by 30%. So, while online retail has played its hand well during this crisis, will it be able to cement its long-term position as the first choice for consumers in times of crisis?
New shopping habits?
Within the concept of e-commerce, it is obviously necessary to separate food and health from sales in other sectors during recent weeks. A majority of consumers have changed their shopping habits since the coronavirus crisis began, shifting their focus to buying essential items. Travel, fashion and luxury goods are logically now in difficulty, even though some industries are expected to bounce back quickly.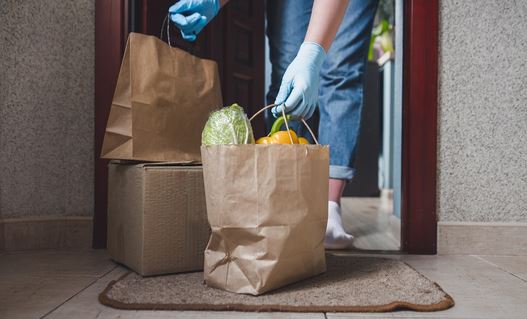 The number of online shoppers in Belgium rose during the first quarter of 2020 to 7.5 million customers. However, the total amount of online spending fell by 8% to 2.7 billion euros, according to the BeCommerce Market Monitor, as reported in l'Echo.
One surprising finding of the BeCommerce Market Monitor concerns the 'home and garden' sector, a category of purchases that grew by 68% (or 59 million euros) during the crisis. Although this rise only appears to have occurred in the north of the country (sales up 127% in Flanders but down 4% in Wallonia and Brussels), consumers are now "no longer reluctant to make more significant home and garden purchases online, including garden furniture, barbecues and parasols", adds Sofie Geeroms in l'Echo.
A resilient sector increasing in strength
How can the shopping experience offered be as smooth as possible for customers despite coronavirus restrictions? To meet their expectations during the lockdown period, the entire online retail sector had to adjust to an increased mass of stocks and flows, especially in food products. All major distributors, whether of food or specialist goods, obviously expanded their digital services and reviewed their logistics to make these services as efficient as possible.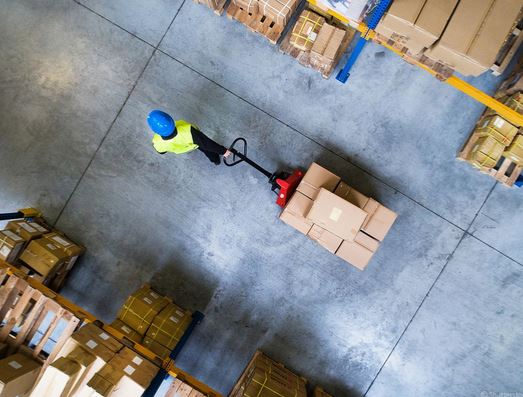 Over the border in France, for example, Carrefour unveiled a new online shopping service during lockdown called 'Les Essentiels Carrefour'. Launched on 23 March 2020, the service was available from a dedicated mini-website. The idea behind it was to offer shoppers baskets of essential foods, while taking into account individual preferences. The goods were then delivered by bus. In addition, the brand Nike, which had already navigated its way through its digital transformation ahead of the pandemic, was able to calmly handle the increase in online sales seen in recent weeks.
Since this sector has already been a firm fixture of consumer habits for several years, it should emerge stronger from this health crisis, taking with it all the other actors in its value chain. For example, e-commerce is a natural growth accelerator for the logistics real estate market. "If people need to have more delivered, we will naturally move towards urban logistics in large centres of consumption with suitable storage facilities in smaller formats, both in town centres and at their outskirts. I think this will be one of the major changes." These are the views of René Jeannenot, Associate Director (MRICS) of the BNP Paribas Real Estate Logistics Centre France. More than ever, this trend is set to meet the challenges of more responsible and meaningful consumption that is kind to the planet.
Towards 'phygital" commerce
E-commerce may be establishing itself as the solution of choice in times of crisis, but it brings with it complex supply chain issues and not insignificant costs. Indeed, this model is not profitable for all brands, unlike physical stores. For this reason, it is generally integrated into a process in order to register orders and boost the point of sale. Omnichannel strategies put the consumer back at their heart, but we are now seeing a rise in the trend for phygital – a combination of physical and digital. The hybridisation of distribution channels provides a wealth of possibilities to offer consumers a shopping experience that stands out from the rest.
The e-commerce playing field now has no real limits, perhaps with the exception of the density and quality of urban infrastructure. During the pandemic, this sector has also been the ideal means of reducing congestion in areas often ill-suited to social distancing rules. While digital technology and the customer experience are important aspects with a place at the heart of retail operations, the integration of e-commerce enables physical stores to adapt to various crisis situations, especially thanks to click + collect, drive-through/drive-in and online booking services. As the lockdown eases, retailers are able to rely on their digital transformation to give them an agility that could well prove decisive in a crisis.